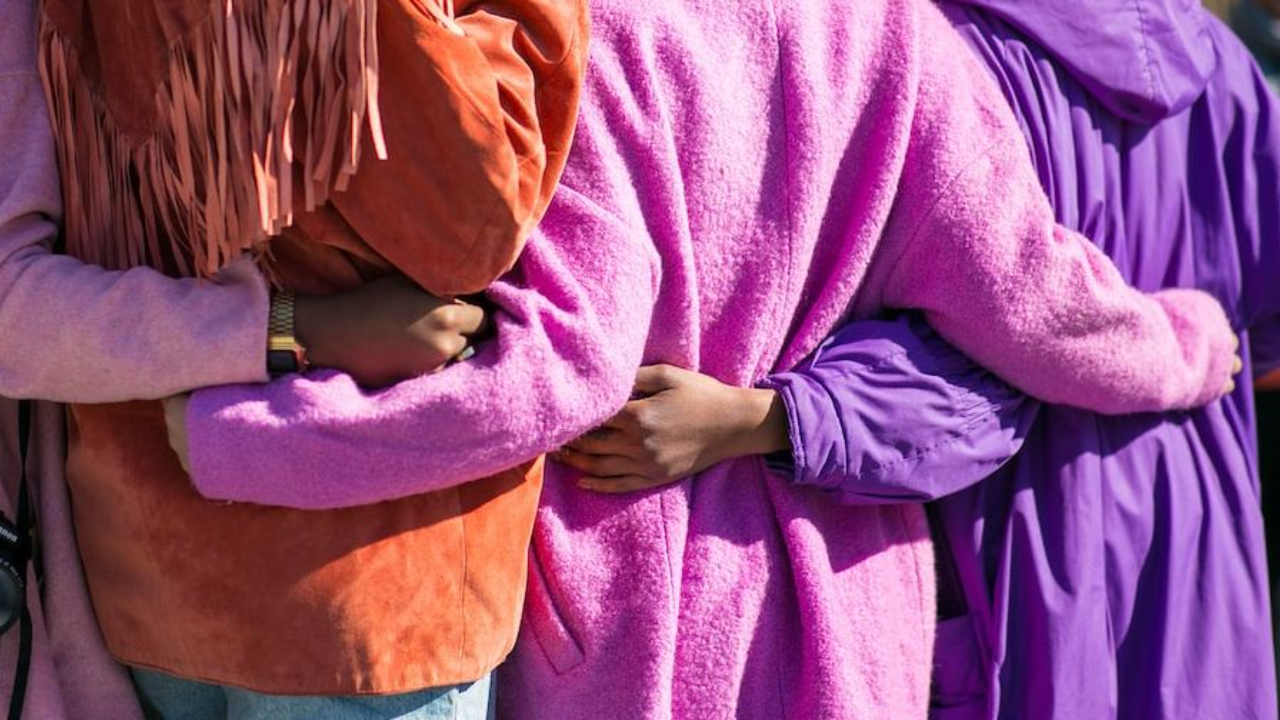 I wanted to share a little story with you, one that I hope might resonate with where you are on your own path...
A few years ago, I was running around Brooklyn teaching yoga classes all over, but feeling pretty lonely as a yoga teacher... and unfulfilled despite years of experience.
I knew my situation was unique - I'd been raising my autistic kid and juggling all that the NYC special education system throws at parents - and I shouldn't compare. I was happy for other yoga teachers in their success, even those who had way less experience. Still, I'll admit I felt some pangs of envy.
I wanted to explore what else was possible for me, and I knew there had to be a way to break free from my cycle of blah.
One day, I found something that changed everything for me – a membership for yoga teachers. It was a space where I got to be a "baby bear" instead of always being the "mama bear" (teaching, parenting, and taking care of everyone else).
From the beginning, I knew that group was the answer I'd been seeking.
My nervous system relaxed because I felt at home. 🤗
What struck me was how consistently I showed up in that group (even though I haven't been a "joiner" in the past). It wasn't just about the valuable insights, inspiration, and guidance I received; it was the sense of belonging that kept me coming back. I didn't want to let my fellow members down, and that accountability was a game-changer for me. Even when I wasn't there with them, I felt more supported in taking courageous action in my life.
In that nurturing community, I discovered my reservoir of untapped potential for self-inquiry and growth.
I took on challenging projects I would have been too afraid to attempt on my own. (Like a book!) My mentor and community fueled me through my transformation. That group is one of the essential supports I rely on to this day. Without my yoga teacher friends in the community, I wouldn't be as grounded a leader as I am.
I firmly believe that if we're supporting others in their deep work, we must be committed to deep work ourselves - with guidance - either 1-1 or within a supportive community.
That's why I'm so passionate about The Compassion Club!
This is where YOU get to be the "baby bear."
🤗😘🤗😘🤗
I see you, taking care of everyone except yourself.
Maybe you're stuck in your own cycle of blah?
🤗😘🤗😘🤗
As you grow within The Compassion Club, you'll find yourself returning to your practice with fresh eyes, uncovering new lessons and perspectives. And when life throws its curveballs, you'll have a safe space to bring your vulnerable feelings to the group. You'll experience the surprising power of being authentically yourself within a compassionate community.
Who knows, someday you might be part of the welcome wagon for a new member, extending the same warmth, listening, and support that you received when you first joined.
I hope this story resonates with you, and helps you see how our gentle yoga membership can be the logical next step on your path of caring leadership. To sign up for the trial week, click here, choose your tier on the sliding scale, and dive in to the connection and support you've been missing.
The Compassion Club is a soft landing to:
infuse meaningful self-care into your daily life,
treat yourself with greater compassion, and
when your boundaries have been stretched too thin for too long...
shake things up!
The Compassion Club is where your journey toward a more fulfilled and compassionate you begins. I hope you'll decide to join our community.
Stop Walking On Eggshells!
Gentle yoga to release your stress and shift your mindset about struggle.
If you get your buttons pushed often by other people's issues, you may be hypervigilant. You might feel it in your body as clenching, tension, or chronic pain.
You'll become more grounded in awareness of your body.
Stop Walking On Eggshells