Through the Gate
In the Catskills this past weekend, I was in an immersive learning environment with other wellness professionals, learning how to offer healing and support to my community through online platforms, while ensuring that whatever techniques I offer maintain their integrity and impact.
I absolutely love immersing, unplugging and absorbing. Mainly because it causes me to focus on one thing. I put distractions aside and do whatever I can to be ready, to really hear, feel and see what I have committed to.
On Saturday morning, I had a walk before breakfast. At the side of the road I noticed an intriguing gate, Like a passage to a secret garden. An invitation... I took a picture.
At the end of the workshop, Kate Johnson talked us through a visualization where we imagined a doorway. Of course this gate came into my mind.
Seeing the door open a tiny bit, we were invited to look through to our vision for 3-5 years from now. I saw myself walking along this path, lined with students past, present and future.
The first was Joanna. (She just emailed me. She had her second baby. All is well. She felt strengthened and supported by the meditations, yoga, and the community of other parents in class.)
Kate suggested that we create a gesture symbolizing this future moment. I felt such connection, that gesture was of course a big hug!
The virtual space can definitely be seen as an obstacle to connection.
Alternatively, it can be an energetic portal to create healing justice on a vast scale, accessible to exponentially more people than we could ever reach in person.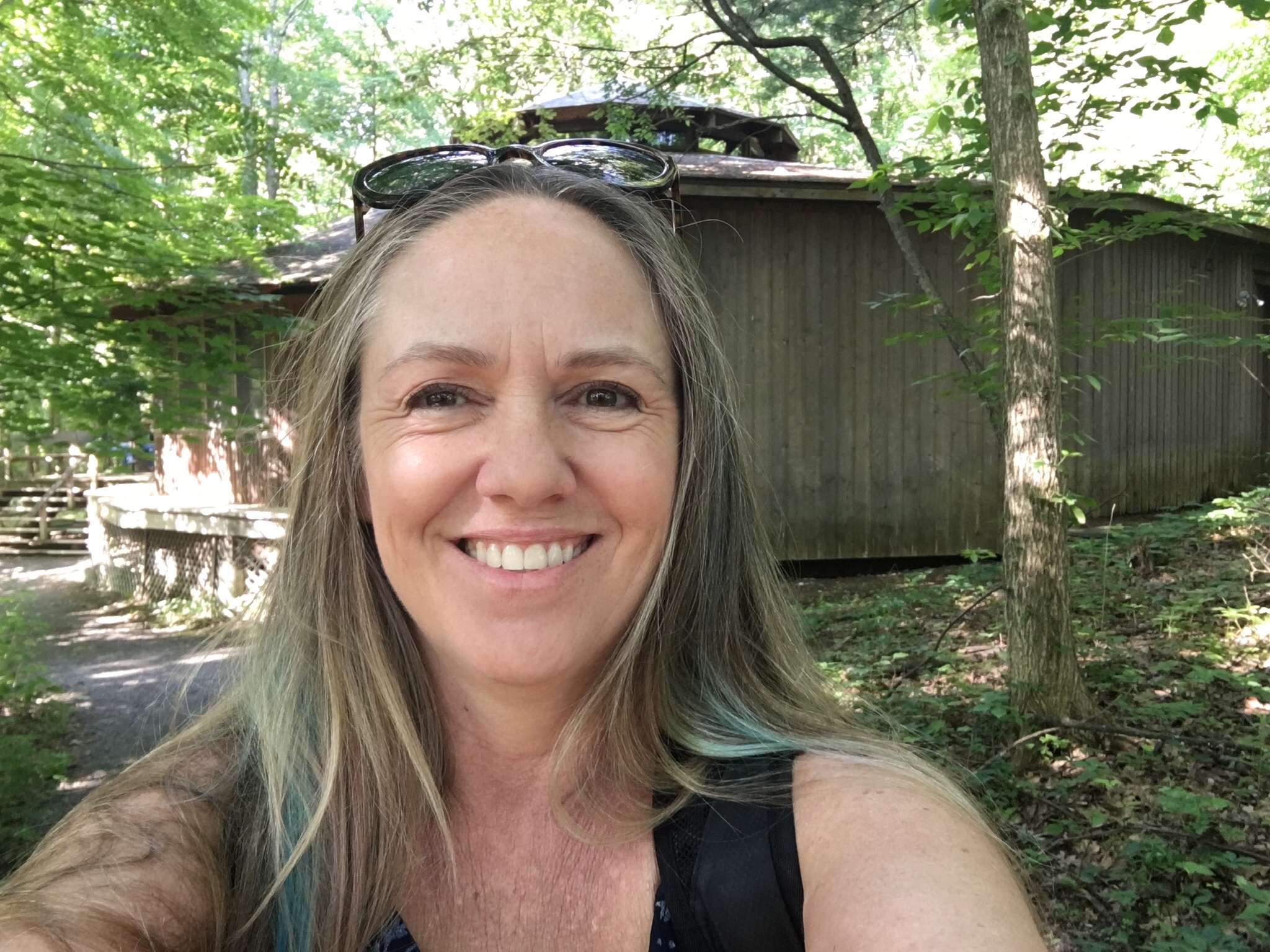 It is time for something to shift
This world seriously needs healing, empathy and support for emotional balance. If I want to be part of creating inclusive space for nonjudgmental awareness, eradicating shame and dismantling oppression within as well as culturally, what better place?
Look forward to the techniques that help me get through the day:
On healthyhappyyoga.com through my blog, Instagram and Facebook weekly, the Healthy Happy Yoga Podcast monthly, and at Healthy Happy Yoga on YouTube.
Subscribing to my newsletter from healthyhappyyoga.com is the best way to access all of it. In person, find me in Brooklyn and on Retreats.
🌺🤗🌿🤗🌿🤗🌺